Forging the future subfab
25+ Long Years Of Abatement Excellence With Quality At It's Best!
Ecosys Abatement LLC is a division of HT Advance Technology Pte (Singapore) Ltd. The Ecosys Gas Abatement product line has been in installed into the worlds leading Semiconductor wafer fab's since 1993 and has become one of the most trusted and efficient abatement systems on the market. The Ecosys abatement product range covers all process modules, and process types, in the modern semiconductor wafer fab and offersabatement efficiencies of >99% on all gas species, including PFC's and Greenhouse Gases.
The Ecosys product range consists of the Marathon, Guardian, CDO and Vector, and with a full suite of different abatement technologies, the Ecosys product line offers the best available gas treatment solution for your fab module and process type.
Ecosys Abatement LLC are a value engineering company, with focus on a single market.
Ecosys Abatement manufacture proven products with unique features and patented technologies.
We are committed to cost reduction on existing products and value engineering on future products.
We are customer focused and strive to build long term relationships with both commercial and site based engineering teams.
Our service teams are located in the USA, Europe and various countries in Asia. We are ready to provide on-site support, including but not limited to installation, commission, warranty service, maintenance, training and continuous improvements for the exhaust management systems we provided.
For more information on our different product offerings, please visit the products page.  Alternatively, you can  Contact Us and we will respond accordingly.
We are the industry standard for Gas Abatement
The Marathon 8500 is an advanced, point-of-use, integrated burn/wet treatment system designed to provide a controlled gas conditioning environment for today's demanding semiconductor and flat panel display process chemistries.
Guardian systems are designed to thermally oxidize spent process gases using active flame oxidation. The effluent gases pass through a wall of flame in the main chamber, guaranteeing ignition of flammable and pyrophoric process gas by–products.
The Vector is a proven solution for a variety of processes including Etch and Epi. An extensive database of applications and removal efficiencies is used to customize the best solution for a given process.
The CDO™ series is an advanced point–of–use integrated thermal-wet treatment system designed to provide a controlled gas conditioning environment for today's demanding semiconductor process chemistries.
The only place where you'll get the perfect solution.
The flat-panel display is used in film, etching, doping, vapor deposition, diffusion process. There is about 50 different types of gases used in this process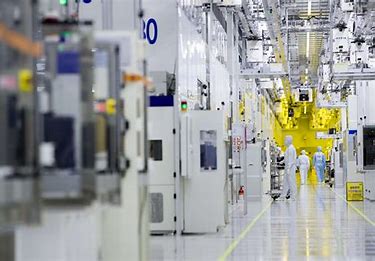 The IC manufacturing produces the most toxic and harmful gases among all the steps in the process