Process Gas Abatement Experts
Forging the future of subfab Scrubbing
Over 30 Years of Leadership Providing Best in Class Point of Use Abatement Solutions
EcoSys Abatement LLC is a division of EcoSys Group Pte Ltd (Penang, Malaysia). With offices in the UK and throughout the USA, we are the only authorized provider of EcoSys brand equipment and services in the Americas, Europe and the MENA region.
Our company was established in 1984 as Innovative Engineering and rebranded as EcoSys in 1993 by Advanced Technology Materials, Inc. (ATMI). Since our inception, our turnkey line of process exhaust abatement solutions has been installed in every world leading Semiconductor wafer fab and become one of the most trusted and efficient abatement tool sets on the market. We have consistently been a cutting edge innovator, providing enabling technology for many process nodes and new applications. Our product line covers a wide range of chemistries including pyrophorics/combustibles, toxics, corrosives, oxidizers, PFAS, and PFCs & other greenhouse gases, with solutions capable of >99% Destruction/Removal Efficiency (DRE) on all gas species of interest. Other markets served include Flat Panel Display, MEMS, PV, power storage, data storage, R&D, oil & gas, specialty chemicals and nanomaterials.
Our technologies include:
Combustion (Guardian™

)

Wet (Vector™)

Thermal-electric/wet integrated (CDO™)

Combustion/wet integrated (Marathon™)

Plasma/wet integrated (Marathon "A")
This diverse portfolio enables turnkey treatment capabilities and application optimized solutions to meet the unique needs of each customer and installation.
Our product technology is backed up by Sales, Field Service, and Customer Service resources always available to our customers in the Americas, Europe and the MENA region. We are ready to provides parts from our Allen, TX warehouse or from the factory. Our Field Engineers and Product Specialists are ready to provide on-site support including installation guidance, commissioning, warranty service, maintenance, training and continuous improvements for our equipment.
EcoSys Abatement LLC are a key strategic technology partner:
Long, proven track record
Core competency with a singular focus on point of use abatement of exhaust gases
Consistently deliver enabling technology for challenging new applications

Emphasis on customer roadmap alignment and building long term relationships

Commercial and field based resources available.

Best ROI/value creation to help customers respond to the demanding business environment of technology manufacturing
For more information, please visit this site's Product Pages or Contact Us for complimentary consultation. For Asian customers, please follow the link to EcoSys Group pte ltd. Home – EcoSys | Leading Provider For Ancillary Equipment (ecosysgrp.com)
We are the industry standard for Gas Abatement
The Marathon family are advanced Combustion Burn/Wet integrated point of use treatment systems designed to provide a controlled gas conditioning environment for all of today's demanding process chemistries. This extremely versatile platform can handle all types of molecules including pyrophorics & combustibles, toxics, corrosives, oxidizers, PFC's & PFAS's and more with high reliability and low Cost of Ownership. Models include the M8500, M8600 and the newly released M91.
The Guardian is the industry standard for thermal abatement of pyrophoric and combustible chemicals. Sometimes referred to as a "Burn Box," the Guardian system is designed to thermally oxidize spent process gases using active flame oxidation. Fuel gas and continuously arcing redundant ignitors guarantees a complete burn-off and decomposition of target molecules rendering them inert so the effluent can be safely passed along to the facility exhaust system.
The Vector is a proven solution for a variety of processes including Etch and Epi. An extensive database of applications and removal efficiencies is used to customize the best solution for a given process.
The CDO™ series is an advanced point–of–use integrated thermal-wet treatment system designed to provide a controlled gas conditioning environment for today's demanding semiconductor process chemistries.
The only place where you'll get the perfect solution.
The flat-panel display is used in film, etching, doping, vapor deposition, diffusion process. There are many toxic, pyrophoric, corrosive, harmful gases used in this process.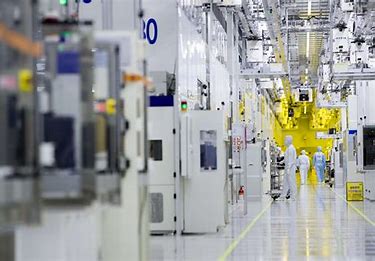 The IC manufacturing produces the most toxic and harmful gases among all the steps in the process.