Over 35 Years Leadership Providing Best in Class Point of Use Abatement Solutions
Ecosys Abatement LLC is a division of EcoSys Group (Malaysia). The Ecosys Gas Abatement product line has been in installed into the world's leading Semiconductor wafer fab's since 1993 and has become one of the most trusted and efficient abatement systems on the market. The Ecosys abatement product range covers all process modules, and process types, in the modern semiconductor wafer fab and offers abatement efficiencies of >99% on all gas species, including PFC's and Greenhouse Gases.
Our company was established in 1984 as Innovative Engineering and rebranded as EcoSys in 1993 by Advanced Technology Materials, Inc. (ATMI). Since our inception, our turnkey line of process exhaust abatement solutions has been installed in every world leading Semiconductor wafer fab and become one of the most trusted and efficient abatement tool sets on the market. We have consistently been a cutting-edge innovator, providing enabling technology for many process nodes and new applications. Our product line covers a wide range of chemistries including pyrophorics/combustibles, toxics, corrosives, oxidizers, PFAS, and PFCs & other greenhouse gases, with solutions capable of >99% Destruction/Removal Efficiency (DRE) on all gas species of interest. Other markets served include Flat Panel Display, MEMS, PV, power storage, data storage, R&D, oil & gas, specialty chemicals and nanomaterial.
We are the industry standard for gas abatement
The Marathon family is an advanced Combustion Burn/Wet integrated point of use treatment systems designed to provide a controlled gas conditioning environment for all of today's demanding process chemistries. This extremely versatile platform can handle all types of molecules. Models include the M8500, M8600 and the newly released M91.
The Guardian is the industry standard for thermal abatement of pyrophoric and combustible chemicals. Sometimes referred to as a "Burn Box," the Guardian system is designed to thermally oxidize spent process gases using active flame oxidation. 
The Vector is a proven solution for a variety of processes including Etch and Epi. An extensive database of applications and removal efficiencies is used to customize the best solution for a given process.
The CDO™ series is an advanced point–of–use integrated thermal-wet treatment system designed to provide a controlled gas conditioning environment for today's demanding semiconductor process chemistries.
The only place where you'll get the perfect solution.
The flat-panel display is used in film, etching, doping, vapor deposition, diffusion process. There are many toxic, pyrophoric, corrosive, harmful gases used in this process.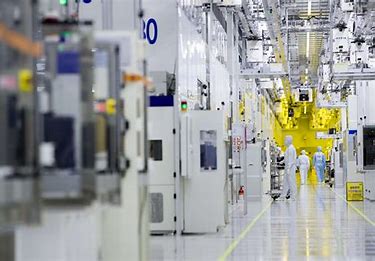 The IC manufacturing produces the most toxic and harmful gases among all the steps in the process.