Ecosys Abatement LLC is a division of HT Advance Technology Pte (Singapore) Ltd. The Ecosys Gas Abatement product line has been in installed into the worlds leading Semiconductor wafer fab's since 1993 and has become one of the most trusted and efficient abatement systems on the market. The Ecosys abatement product range covers all process modules, and process types, in the modern semiconductor wafer fab and offersabatement efficiencies of >99% on all gas species, including PFC's and Greenhouse Gases.
The Ecosys product range consists of the Marathon, Guardian, CDO and Vector, and with a full suite of different abatement technologies, the Ecosys product line offers the best available gas treatment solution for your fab module and process type.
Ecosys Abatement LLC are a value engineering company, with focus on a single market.
Ecosys Abatement manufacture proven products with unique features and patented technologies.
We are committed to cost reduction on existing products and value engineering on future products.
We are customer focused and strive to build long term relationships with both commercial and site based engineering teams.
Our service teams are located in the USA, Europe and various countries in Asia. We are ready to provide on-site support, including but not limited to installation, commission, warranty service, maintenance, training and continuous improvements for the exhaust management systems we provided.
Our General Manager, Ian Waugh, has been involved in the Semiconductor industry since 1988 and has held senior engineering and management roles with several device and front-end equipment manufacturers. He has been directly involved with the Ecosys product since 1997.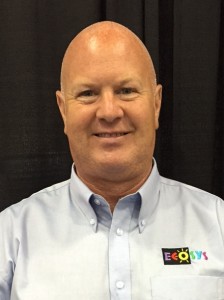 For more information on our different product offerings, please visit the products page.  Alternatively, you can  Contact Us and we will respond accordingly.